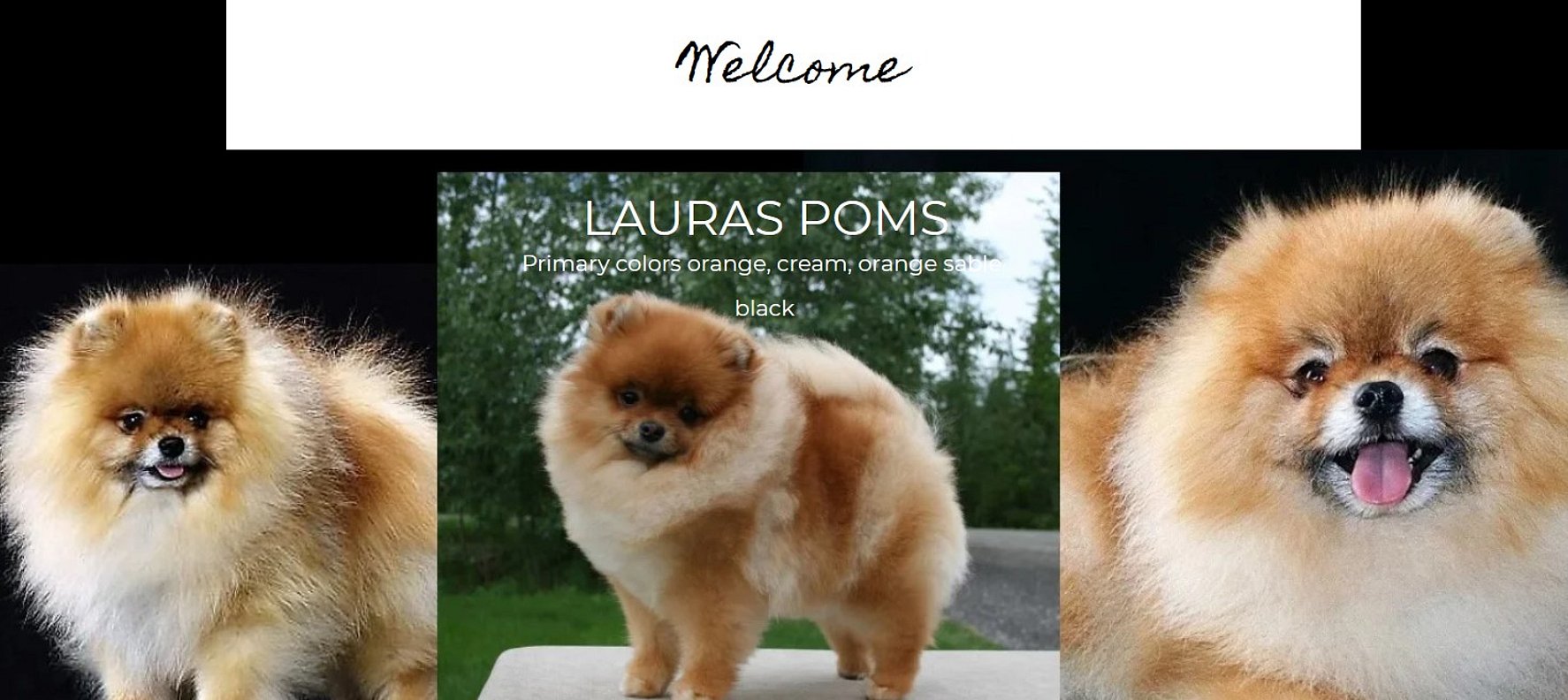 Pomeranian Puppies Pomeranian Puppies for Sale Pomeranian Care
Reviews and comments from puppy buyers!
Cream, Sables, Orange, Black and occassional blues!
Facebook.com/laurasPomeranians
Occassionally, we have puppies for sale. Puppies are raised in our home and are socialized daily. They are pre-spoiled and loved.
Quality Pomeranians - With A Focus On Breed Preservation
Have a question about upcoming litters? Contact us !